How does the house closing timeline work?
Curious to know about the house closing timeline? Here are 8 Steps to help you learn about the process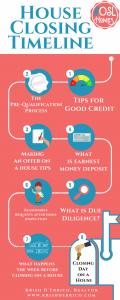 This step is to help prepare you for financial success to maximize the financial benefits of home ownership. In addition, you can say it's all the prep work. Therefore, the video shows you the top 5 Tips to help you get one step closer to a good credit score to get the best interest rate. We will talk about improving your credit score and identity theft.
After you have all your ducks in a row with your credit you want get pre-qualified with a reputable lender. In this video I will get you prepared with 4 steps to educate you about the process. We will learn about the pre-qualification vs pre-approval and what it means to be pre-qualified.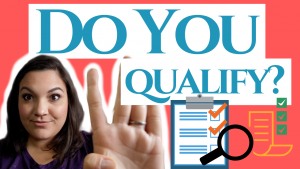 Making An offer on a House – Tips to Help
So you just made an offer and would like to know what happens after an offer is accepted on a house? Here we discuss steps after your offer on a house is accepted and how long after making an offer on a house do you hear back.
---
TIMELINE: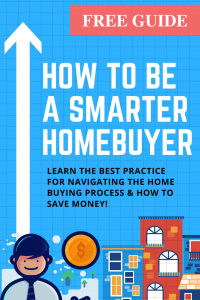 ---
After you make an offer and it is accepted and you are officially under contract your earnest money deposit, or earnest money, or escrow, or escrow deposit or good faith deposit or EMD is due. All these different names for just one thing. You will learn about when is earnest money due, is earnest money refundable, is earnest money required, when can seller keep earnest money, and what to do if you don't have earnest money.
In each state its different so we are talking about Florida here. You will learn that the due diligence period is the time period where it's the buyer's responsibility to do research on the home. What do you do as the buyer during the due diligence period? And what happens when due diligence expires?
You will learn what to expect from a home inspection. Requesting repairs after home inspection, common repairs needed after home inspection, and good negotiation after home inspection.
What Happens the Week Before Closing on A House
This video guides you on what to expect one week before closing, closing on a house problems, and things to do before closing on a house.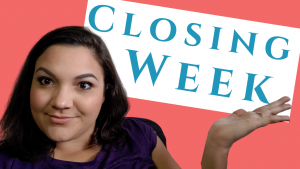 The day before closing on house, closing day checklist, closing day tips, closing on a house problems, what to bring to closing on a house, what happens on closing day for buyer, what not to do after closing on a house, what happens at a house closing for seller.
---
Suggested Read:
---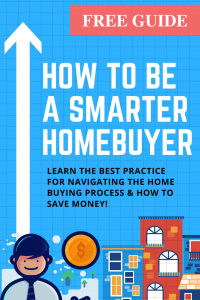 Connect With Us
In conclusion, whether you are buying a home, selling a home, thinking of moving to the Orlando Area or just browsing, make sure you get the latest market updates, tips on selling, moving hacks and so much more by following Krish on YouTube, Pinterest, Facebook, and Instagram.