Clermont Chain of Lakes
All About the Lake Lifestyle in Clermont Florida
The Clermont Chain of Lakes is a popular spot for fishing, boating, and swimming.The Clermont Chain of Lakes is a group of 11 lakes that are grouped up that you can hop from lake to lake in your jet ski or boat. The lakes are connected by a series of canals, making it easy to travel between them. The Clermont Chain of Lakes is a beautiful area located in Clermont, Florida. These lakes offer plenty of activities for people of all ages, including fishing, boating, kayaking, and swimming. There are also several parks and nature preserves located around the lakes, providing plenty of opportunity for hiking, biking, and bird watching. Let's tour the Clermont Chain of Lakes where we will talk about the boat ramps, restaurants, homes for sale and alligators. . The beautiful cypress trees are breathtaking and line the shoreline.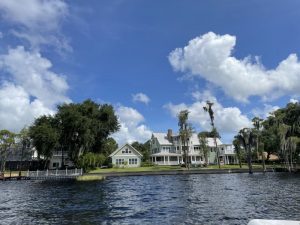 The lakes are:
Lake Cherry
Cook Lake
Lake Wilson
Lake Minneola
Lake Hiawatha
Lake Palatlakaha
Lake Minnehaha
Lake Winona
Crecent Lake
Lake Susan
Lake Louisa
WATCH THE FULL VIDEO HERE:
Lake Minnehaha
Lake Minnehaha is a beautiful, clear chain of lakes located in Clermont, Florida. This chain of lakes is perfect for fishing, swimming, kayaking, and canoeing. The scenery is absolutely beautiful, and the lakes are well-maintained and clean. There is also a public boat ramp available, making it easy to access the lakes.
Lake Minneola in Chain of Lakes
Lake Minneola is a beautiful freshwater lake located in Clermont, Florida. The lake is about 8,000 acres in size and is a popular spot for fishing, boating, and swimming. There are several parks located around the lake, as well as a public boat ramp.
Are There Alligators In Lake Minneola?
There have been reports of alligators in Lake Minneola, but there is no confirmation that they are present in the lake.
Are there any Clermont Boat Ramps
Located on: 140 East Ave., Clermont, Florida 34711
Cost: $5/daily by credit/debit card at kiosks by boat ramp. Must put ticket in windshield.
Annual Passes
City of Clermont residents annual passes are $37.45 as of 8/2021
Lake County residents outside city limits annual passes are $70 plus tax as of 8/2021
Parking Guide
You can park at the Clermont Boat Ramp without a trailer or if you are hopping on a friends boat and did not ride with them.

Free On Street Parking
Osceola Street
Minneola Avenue
Montrose Street
Desoto Street
West Avenue
7th & 8th streets
Lake Avenue
Free Public Lots
West Beach
Public Works & West Park
Clermont City Center
Clermont City Hall
City Hall Restroom Area
West Ave. & W. Desoto St.
Waterfront Park & Highlander
4th Street & Carroll St.
5th Street & Carroll St.
7th Street & W. Osceola St.
First United Methodist Church
(Mon-Fri after 5 p.m., Sat-Sun after 1 p.m.)
For additional in depth information see the Clermontfl.gov website here.
---
Suggested Read
---
Clermont Chain of Lakes Homes for Sale
Search for Clermont Chain of Lakes Homes for Sale here: https://krishderrico.com/clermont-chain-of-lakes-homes-for-sale/
Restaurants and Water Hang Outs nearby the Clermont Chain of Lakes
Cypress Cove Marina
Hang out here from 12-3pm and join your friends, grab a few drinks, great hang out spot on the water!
Lilys at the Lake
Located on the shores of Lake Minneola in Clermont, Lilys at the Lake is the perfect place to enjoy a meal while taking in the natural beauty of the Central Florida landscape. With a variety of menu items that include fresh seafood, steak, chicken and pasta dishes, there is something for everyone to enjoy. Outdoor seating is available overlooking the lake, and live music is featured every weekend.
Tiki Lounge
A restaurant that has a large patio that overlooks the Clermont Chain of Lakes, making it the perfect place to enjoy a beautiful day or evening. The Tiki Lounge offers a wide variety of food options, including appetizers, salads, sandwiches, and entrees. It is a great place to relax and enjoy a meal. There is something for everyone at this restaurant, so be sure to check it out!
Ritters
This is a local frozen custard shop in Clermont Florida. They also serve on the lake and will post regularly about where they are located on the Clermont Boaters Facebook Group, click here to see the group. And sometimes they will go over to you if you notify them! What a fun time!
The Swing
The Swing is Located in Lake Palatlakaha. You basically climb up a tree and jump off the swing from either what looks like 30 feet or 50 feet above the water. So much fun to be had. See location here: https://goo.gl/maps/yMAxmGATmQs8xYiD6
---
Suggested Read
---
Other Resources
Boating Safety Course https://www.clermontfl.gov/events/boating-safety-course.stml
Lake County Water Authority https://www.lcwa.org/
Connect With Us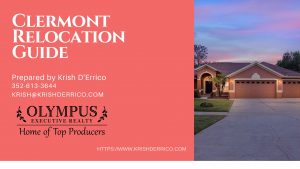 Whether you are buying a home, selling a home, thinking of moving to the Orlando Area or just browsing, make sure you get the latest market updates, tips on selling, moving hacks and so much more by following Krish on YouTube, Pinterest, Facebook, and Instagram.