Lakeview Preserve
Thinking of moving to Lakeview Preserve? You will enjoy access to the community's many amenities, including a clubhouse, fitness center, swimming pool, tennis courts, a splash pad and sitting area, and playground. The community is also located close to shopping, dining, and entertainment options.
Lakeview Preserve is a deed-restricted community, and buyers must meet certain eligibility requirements. It is a focused community that will feature a community park and nature trails, as well as a lakeside pavilion with a fishing pier. Lakeview Preserve is located 15-20 minutes away from downtown Winter Garden, and is convenient to shopping, dining, and major roadways.
WATCH THE FULL VIDEO HERE:
Estates at Lakeview Preserve in Winter Garden, Florida
This new home community consisting of single-family homesites. This new home community is situated on the shores of Johns Lake. Check out Johns Lake Community here.
Suggested Read:
Johns Lake Estates
Johns Lake Landing
Waterbrooke
DOWNLOAD YOUR FREE CLERMONT FL RELOCATION GUIDE CLICK HERE
Lakeview Preserve Amenities
Lakeview Preserve is a nature preserve in Winter Garden, Florida. The preserve is open to the public and offers a variety of amenities, including:
-Clubhouse with a pool and kid splash pad
-Fitness Center
-Nature trail
-Fishing pier
-Playground
-Picnic area
-Pavilion
What are some of the things to do at Lakeview Preserve?
At Lakeview Preserve you can spend a morning taking the children or grandchildren tot eh splash pad, or get some exercise in. There is a fishing pier where you may enjoy the views and get out your fishing pole. Just around 15-20 minutes downt he road you will have access to the Winte Gardens farmers market where there is fresh food and goods from local vendors.
Connect With Us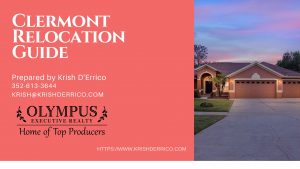 Whether you are buying a home, selling a home, thinking of moving to the Orlando Area or just browsing, make sure you get the latest market updates, tips on selling, moving hacks and so much more by following Krish on YouTube, Pinterest, Facebook, and Instagram.