Development has been booming in Clermont, Florida. Many in the area are excited about the Wellness Way and Olympus Development in Clermont. Wellness Way will be a massive project combining housing, recreation, wellness, community, and more. The Olympus Development is a master-planned community that will be a cornerstone of the project.
With thousands of homes and millions of square feet for non-residential use, the project will bring significant economic growth. This post will cover some of what people can expect from this project.
The Olympus Development in Clermont
Ice Center at Olympus
The developers want to make Olympus a world-class center for sports and recreation. The Ice Center at Olympus is just one part of the massive sports complex planned for the community. The ice center will have two NHL-regulation ice rinks. The community hopes to offer training and development programs for hockey and figure skating. It could also be a venue for professional and amateur competitions.
AdventHealth Land Purchase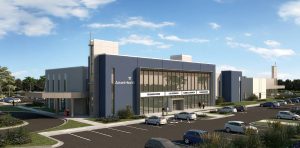 Health and wellness will also be at the core of this community. A recent land purchase by AdventHealth indicates that these plans are taking shape. The non-profit healthcare network bought a 24-acre parcel of land adjacent to Olympus. The developers want Wellness Way to offer some of the best healthcare facilities and wellness amenities. AdventHealth has yet to announce its plans for the land. However, it signifies that the healthcare industry is buying into the community's vision.
Homes From David Weekley
David Weekley Homes purchased land in the Olympus development project. As one of the nation's largest building firms, they have a reputation for building quality homes. They currently have about 40 acres with plans for over 300 homesites. The builder plans to use half the sites for single-family homes and the other half for townhomes.
---
Suggested Read
---
New Businesses in Clermont
Clermont Main Street Initiative
If you are a business owner this would be great to collaborate with other downtown Clermont business, but you don't have to have a business downtown to participate. They've done a wonderful job at rebranding the lake, the hills, the nature and do, taste, explore, dine in. The rebranding will help make Clermont be more appealing, this is the new logo and aesthetics.
Hancock Road Extension
The road will alleviate the traffic that is currently on Hartwood Marsh Road having it be easier access to 27 and Olympus Development from Hartwood Marsh Road and Hancock Road.
Plans for Costco Location
Many expect considerable retail development around the project. One sign of this is a plan for a Costco as an anchor to a new commercial development. It will go by the name, Plaza Collina and be just north of SR 50. The center will also have a Floor & Decor location and the warehouse store. There will also be additional space for commercial leasing.
As local real estate professionals, we are excited about the Olympus Development. We can't wait to learn more details and keep you updated as the project unfolds.
Sonic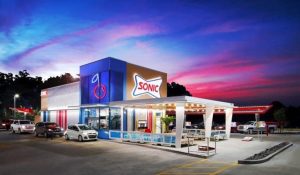 This old style drive in serves american burgers fries, shakes, you name it. Proposed to be located across the street from the Chic fil-A off of route 27.
We Sell Orlando!
Don't hesitate to contact us if you're looking for a home or need to sell a home in Orlando. Click here for our contact page, and we'll get back to you promptly.
Meet Krish! Click here for my about me page, and for Lake County communities, click here!
Thanks for visiting!