Central Florida is a golfer's paradise. People come from all over to play the courses in the area. It is one of the things that can make living in Winter Garden so attractive. The private golf clubs near Winter Garden have so much to offer for those who live here. If you're a golf enthusiast looking for the ultimate in luxury and exclusivity, look no further than the private golf clubs near Winter Garden, Florida. Located just a short drive from Orlando, Winter Garden is home to some of the best private golf clubs in the state, offering top-rated courses and exclusive amenities for members.
Private Golf Clubs near Winter Garden
West Orange Country Club
3300 West Orange Country Club Drive, Winter Garden
You don't have to leave Winter Garden to get to West Orange Country Club. It is a luxurious country club with an impressive par 71 golf course. The club also has several membership levels to cater to the needs of different members. Along with the course, you have an excellent clubhouse and restaurant. They also have amenities like a driving range, pool, and tennis courts.
Isleworth
6100 Payne Stewart Dr, Windermere
Winter Garden residents can be at Isleworth Golf & Country Club in about 20-25 minutes. Isleworth is a private golf community with a country club. The club has a championship golf course and has been host to Tavistock Cup play. This club also offers various membership levels. Beyond golf, the club has a fitness center, spa, multiple restaurants, tennis courts, and event spaces.
Interlachen Country Club
2245 Interlachen Court, Winter Garden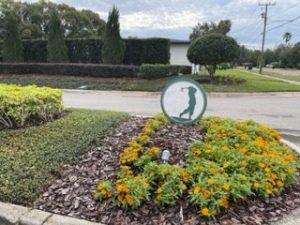 Interlachen Country Club is another place for private golf in Winter Garden. The club has an 18-hole championship course. You can also find various challenges like lakes, trees, and bunkers across various sections of the course. The club has a nice pool, a fitness center, and a play center for kids. You can also play tennis and croquet at the club.
Members can also enjoy various dining and social spaces. The only issue is that it is an invitation-only club, so getting a membership might not be easy.
---
Suggested Read

---
 The Golden Bear Club
6300 Jack Nicklaus Parkway, Windermere
The Golden Bear Club is a scenic country club in Windermere. The club is about a 20-minute drive from Winter Garden. As the name of the club suggests, Jack Nicklaus played a role in its founding. He also designed the golf course. The course offers challenging play and is a real test of skill.
You also have a luxury clubhouse and recreational facilities. Enjoy tennis, swimming, and the fitness center. The club also has first-class dining.
In addition to the golfing amenities, most of these private golf clubs in the Winter Garden area also offer a range of social activities and events for members. From formal dinners and banquets to casual barbeques and cocktail parties, these clubs provide a great opportunity for members to socialize and make new friends. Some clubs also offer fitness centers, swimming pools, and other recreational facilities, making it easy for members to stay active and healthy.
Overall, private golf clubs near Winter Garden offer a luxurious and exclusive golfing experience for members. With top-rated courses and a range of amenities and social activities, these clubs provide the ultimate in golfing and social experiences.
We Sell Orlando!
Don't hesitate to contact us if you're looking for a home or need to sell a home in Orlando. Click here for our contact page, and we'll get back to you promptly.
Meet Krish! Click here for my about me page, and for Lake County communities, click here!
Thanks for visiting!