Why retire in Orlando? It is a place with so much to offer. People come from all over to visit the Orlando area. It is also a dream destination for golf enthusiasts. That is why so many of them want to retire here.
If you are a golfer planning retirement, Orlando has to be on your list of places to consider. Please read this post to learn about why it is such a great place for golfers to retire.
Why Retire in Orlando as a Golf Lover?
The Many Golf Courses!
Let's start with the obvious: Orlando is one of the best golf destinations in the world. You have world-class courses like Arnold Palmer's Bay Hill Club, Grand Cypress Resort, and Southern Dunes. These are excellent golf courses. Within an hour and a half drive of the city, you could find over 100 courses. You will never tire of the many courses with so much variety.
There Is No Off-Season For Orlando Golf
Many places in the United States only have a short season for golf. It gets too cold during winter and might be too rainy for much of fall or spring. When you live in Orlando, there is no off-season for golfing. With the beautiful, warm weather, you can spend your retirement years golfing all year. The daily average temperature in January is around 70°, which is perfect for a round of golf.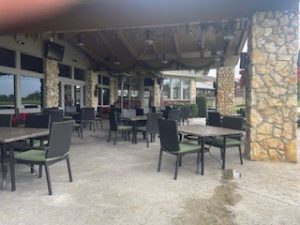 ---
Suggested Read

---
There Are A Ton Of Orlando Golf Events
As a golf enthusiast, you can enjoy several golf events in Orlando. With the nice weather, they happen all year as well. You can watch a variety of professional tournaments that come through the area throughout the year. Golfers can participate in various amateur tournaments as well. With this many golf events, you won't be able to catch them all.
The Arnold Palmer Invitational, a PGA Tour event, is held annually at the Bay Hill Club and Lodge in Orlando, showcasing the area's top-notch golfing facilities.
More Than Golf
In addition to the numerous golf courses, Orlando also offers a variety of housing options for golf enthusiasts. From luxurious golf course communities to affordable retirement communities with access to golf courses, there is something for every budget and preference. Many of these communities offer a range of amenities, such as fitness centers, swimming pools, and social activities, making it easy for residents to stay active and social.
Spending your days at golf courses is great, but there is much more to do around the Orlando area. Theme parks like Disney World and Universal Studios are obvious attractions. As a retired person, you might enjoy some of the many parks and nature preserves where you can go hiking. Orlando is also not far from various places where you can enjoy water sports. Activities like swimming, boating, and kayaking are just a short drive away.
Overall, Orlando is a great place for golf enthusiasts to retire. With its abundance of top-rated golf courses, variety of housing options, mild climate, and range of cultural and recreational activities, it's no wonder so many golfers choose to spend their golden years in this vibrant city.
We Sell Orlando!
Don't hesitate to contact us if you're looking for a home or need to sell a home in Orlando. Just reach out and we'll get back to you promptly.
Meet Krish! Click here for my about me page, and for Lake County communities, click here!
Thanks for visiting!