Reasonable Requests After Home Inspection
Would you like to know what are common requests after home inspection? You just got a home inspection and you're curious on what are some common items?
Requesting Repairs After Home Inspection
It's important to be fair when asking for repairs after a home inspection. A knowledgeable real estate agent should be able to guide you in on the process so make sure to ask about what concerns you have.
A home inspection has a purpose of highlighting the defects in a home. Asking to replace a light bulb is simply not on the list of common repairs. If you are ever confused about if you are asking too much and don't want to be petty or too little, ask yourself if you were selling your home would you be offended and think it to be petty if someone started asking you to do those specific repairs?
WATCH FULL VIDEO HERE:
Common Repairs Needed After Home Inspection
The most common repairs that I've encountered are:
Electrical – where safety is concerned
Plumbing
Roof
HVAC
Some other issues include:
Major Structural issues where an engineer will be involved
Mold
Pests which can range from roof rats, bats, squirrels in the attic; wood destroying organisms and termites
Water issues or issues with water draining, well water issues; lack of pressure,
Lead Paint – any property that is built 1979 and older is required by law to have a Lead Paint Disclosure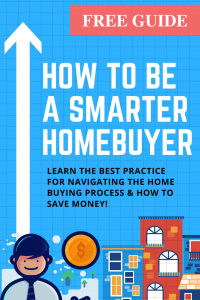 Who Pays for Repairs after Home Inspection
If the buyer has requested repairs on the home for major issues that we just talked about, and the buyer and seller have negotiated and agreed on repairs, the seller will then usually pay for repairs after a home inspection.
---
Suggested Read:
---
Good Negotiation After Home Inspection
A good real estate agent has a track record of success with negotiating starting with the purchase price. If the purchase price went back and forth several times and the sellers seemed stuck on the number they wanted, they might not be so open to negotiate repairs. In their eyes you already got a discount or steal on the home because your agent did such a great job negotiating on the purchase price.
Asking Seller for Repairs After Inspection – Repairs to Avoid
Anything under $100-200 or any cosmetic issues
loose fixtures
loose railings
cosmetic water damage that hasn't ruined anything
cosmetic yard issues or garages or sheds
Basically, if it's a high cost ticketed item that is not cosmetic, then you may request a repair
How To Counteroffer After a Home Inspection
See what they are offering and then this is where both parties have to reach an agreement so make sure not to be too ridged when countering. Once you find a reasonable counteroffer that is fair to the seller and beneficial to your situation then the same contract can be used to add on or cross things off and then initials placed next to the adjustments. Your agent may also rewrite the contract altogether as well so that it doesn't look messy or cause any confusion.

Connect With Us
In conclusion, whether you are buying a home, selling a home, thinking of moving to the Orlando Area or just browsing, make sure you get the latest market updates, tips on selling, moving hacks and so much more by following Krish on YouTube, Pinterest, Facebook, and Instagram.