What Happens the Week Before Closing on A House
At this point your real estate agent and mortgage lender have been working closely with you on the closing process. You might have had several conversations about the loan documents and closing documents and have spoke to the title company about the settlement statement.
Watch the Video Version HERE:
Its' the Last Week Before Closing – What Do You Do?
You are days before closing on your house or maybe even weeks, congratulations! It must feel really good to be one step closer to being a home owner.
Stay Calm – It might feel like the stress has just built up two fold, maybe you are thinking of all the things to do in your head and you don't have it written down and all your thoughts feel like one big giant stressful situation. Its important to stay calm and breathe and know that you've got a great Realtor by your side to make it easier for you.
Write it down – writing down a step by step plan of all the things you have to do takes all the weight off your shoulders. Get to the closing table and DOWNLOAD YOUR FREE BUYER GUIDE – which is a game changer!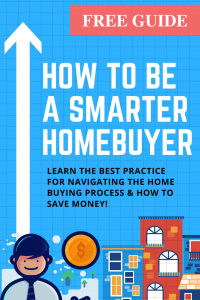 What To Expect One Week Before Closing
Set up utilities in your name and do all change of address paperwork.
Respond to any requests from the underwriter in a timely manner.
You will have your final walk through. In Florida is usually scheduled 2-3 days before closing. Sometimes if the buyers are out of state the final walk through happens the same day.
With the final walk through make sure all appliances that were included in your contract are present and in the condition you first saw them. Make sure the electrical is in working condition.
If there were any repairs that were negotiated, are they done?
Finalize any home insurance on the home and provide the information to the lender.
---
Suggested Read:
---
Day Before Closing on a House
Review Finalized Closing Costs and the actual amount you need to bring to closing.
Wiring funds to the title company. Due to wire fraud always call with the route and account numbers.
Closing on a House Problems – that Can Arise
If repairs that were negotiated and were not done.
Appliances that were included with the contract were not in the same condition as you saw it, appliances were swapped out, and/or appliances taken altogether.
Not verifying the route and account numbers when wiring funds.
All the items mentioned can cause delays in closing. If this happens the buyer and seller have to reach an agreement and fast because closing day is in a couple days.
What Not To Do Before Closing on A House
Change jobs, quit your job, or become self-employed
Buy a car, truck or van unless you plan on living in it
Use your credit cards excessively or let your payment fall behind
Spend the money you have saved for your down payment or closing costs
Buy furniture before you close on your house – Say No to Rooms-to-Go
Do not let anyone pull your credit without our permission.
Do not apply for any new credit, transfer balances on credit cards, or spend any money designated for closing costs or reserves
Do not make any large deposits into your bank account, change bank accounts, or transfer money back and forth between accounts
Co-sign for anyone for any reason
Purchase anything until after closing without our permission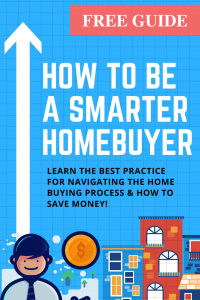 Connect With Us
In conclusion, whether you are buying a home, selling a home, thinking of moving to the Orlando Area or just browsing, make sure you get the latest market updates, tips on selling, moving hacks and so much more by following Krish on YouTube, Pinterest, Facebook, and Instagram.